Public Safety

The situational awareness you need to improve response times and safety
TruFleet™ for Public Safety makes it easy to locate your unit and keep connected to first responders – so you can monitor safety, make informed decisions, adapt quickly and deploy resources effectively.




What is TruFleet™ for Public Safety?
TruFleet™ for Public Safety is P25-compliant, combining simple, intuitive software with compact hardware that connects with your existing 2-way radios. It delivers precise real-time geo-positioning and real-time updates – actionable information emergency management personnel can use to improve response times, adapt to any situation, monitor first responders, and audit incidents.

 

How it Works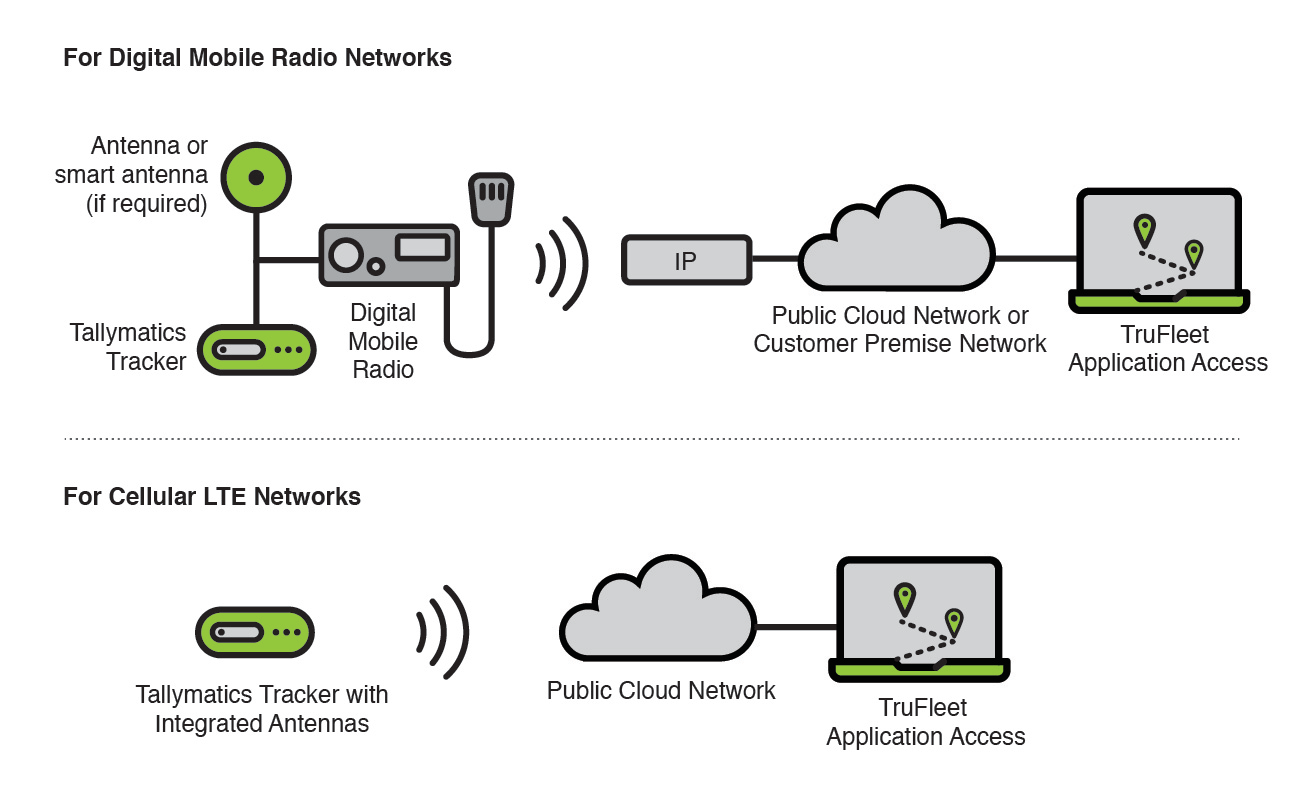 Features and benefits for service fleet operators
GPS-based tracking

Enable simple, precise tracking and monitoring of activity, speed, maintenance, mileage and more and at all times


Enhanced auditing

Search and replay all historical data based on date and time



Comprehensive reporting

Optimize operational efficiency with summary, detailed and customized reports



P25 compliance

TruFleet solution and all compatible networks are compliant


Emergency alarms

Automate audible alerts and tracking priority for emergencies


Fast messaging

Pre-canned status and text messages can be sent/received by dispatchers and first responders


Exceptional customer service and support

The Tallymatics team stands behind our products and solutions