Public Works

Track your fleet in the field and help ensure service levels are met
TruFleet™ for Public Works makes it fast and easy to locate your maintenance vehicles and workers, so you can monitor crew safety, optimize performance and respond to customer enquiries.




What is TruFleet™ for Public Works?
TruFleet™ for Public Works combines simple, intuitive software with compact hardware that can easily connect with existing 2-way radios or be provisioned for cellular LTE Cat M1 devices. It delivers precise real-time geo-positioning and event data –actionable information you can use to improve response time and service levels, respond to changing weather and traffic conditions, enhance maintenance crew safety and ensure accountability.



How it Works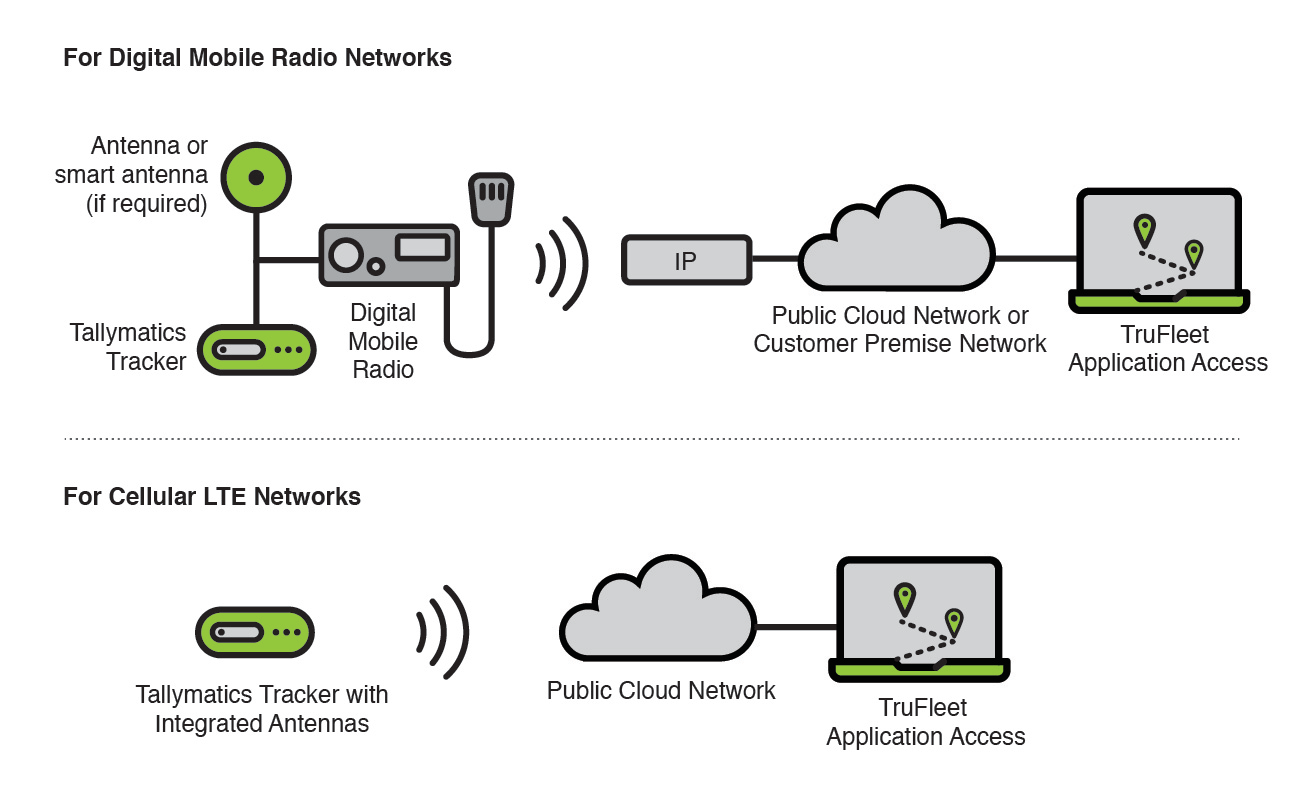 Features and benefits for service fleet operators
GPS-based tracking

Enable simple, precise tracking and monitoring of activity, speed, maintenance, mileage and more and at all times


Enhanced auditing

Search and replay all historical data based on date and time



Convenient messaging

Text and status messages can be sent/received by crews and dispatchers



Network flexibility

Compatible with multiple 2-way radio networks and cellular LTE


Flexible reporting

Optimize operational efficiency with customized reports


Exceptional customer service and support

The Tallymatics team stands behind our products and solutions