LTE-M Cellular

Get Tallymatics on Cellular LTE-M
Tallymatics delivers reliable asset tracking and fleet management solutions with maximum network flexibility across many industries – including school transportation, utilities, construction, public works and public safety.


Track, manage and audit your fleet
TruFleet™ delivers accurate, reliable GPS-based location and event updates across any LTE network:
Simple, highly accurate tracking and auditing
Enhanced data, bandwidth and cost-efficiency
Simple deployment and operation


Tallymatics tracking hardware for Cellular LTE
The Tallysman Sprite TW400™ hardware is specifically designed for Fleet Tracking applications on Cellular LTE-M networks. It provides configurable event reporting of location, I/O, Odometer, Engine Idle times and driving behaviour.


Data Compression
Tallymatics patented contrail data compression algorithm provides higher resolution tracking resulting in accuracy down to the block level which is particularly important when auditing vehicle locations.


Device deployment provisioning and management
The TALLYMANAGER device management portal enables simple management and configuration of tracking devices and the ability to activate and deactivate SIM status. It provides Over-the-Air (OTA) firmware and configuration updates as well as on-line diagnostics to verify operation and to keep track of data plan usage.

Flexible Data Plans
Tallymatics offers flexible and competitive data plans. Connecting devices is easy with our Global IoT SIM's which automatically switch to the best available network in each country.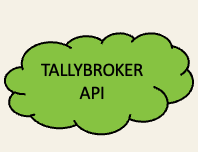 Build your own LTE-connected asset tracking cloud
The Tallymatics line of IoT-ready asset tracking devices can make development and deployment of your own solution fast, simple and secure:
Rapid, secure cloud integration with 3rd Party applications
Hassle-free LTE readiness
Reliable and affordable LTE connectivity
 
Partner Program
Tallysman is actively seeking partners around the world who wish to generate a recurring revenue stream by reselling the TruFleet™ Cellular GPS tracking application. This solution is ideally suited for small and medium-sized fleets.

Tallysman hosts the software in the cloud and provides ongoing technical support. Tallysman also provides sales material and other tools required for success. As a certified partner, you provide added value by managing customer relationships, offering device installation services and local support.