Multi-Networking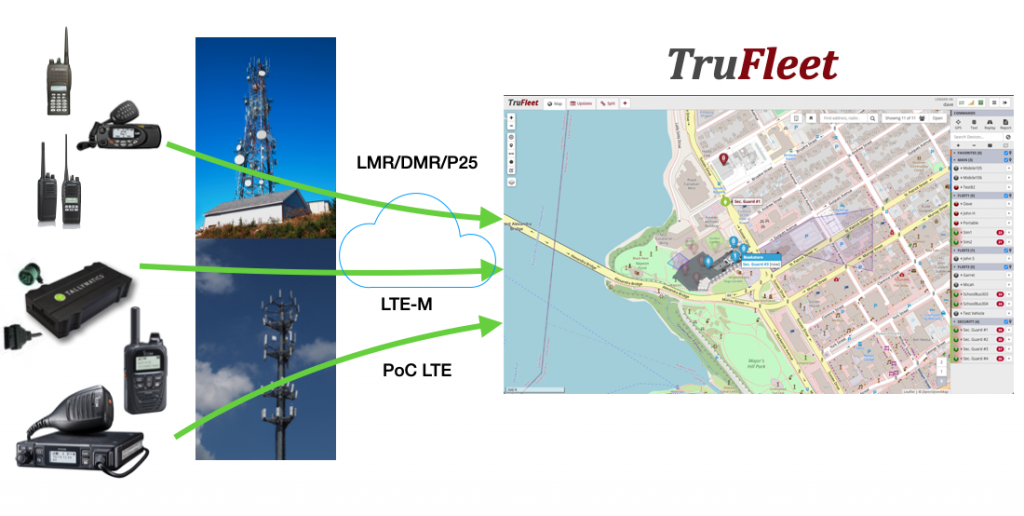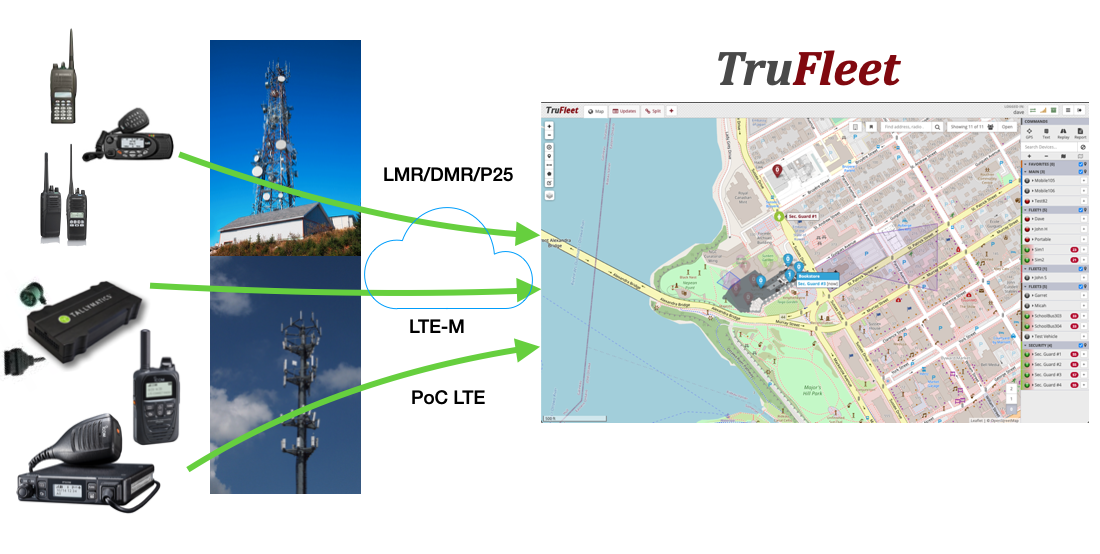 Multi-Networking
TALLYMATICS' TruFleet® AVL product stack is multi-network, multi-functional, multi-environment multi-platform solution. In commercial applications, multiple networking environments must be accommodated:
Similarly, TALLYMATICS addresses the many types of devices that need to be tracked:
radios (mobile and portable, stand alone and augmented with external smart antennas or telematics add-ons) and
purpose-built telematics devices.
TALLYMATICS works in all of the potential network dimensions, but ensures that organizations can mix all types of networks and all types of devices under the same solution to ensure that all the moving pieces are visible in one homogenous application.
TALLYMATICS' traditional market for our TruFleet AVL stack oriented products has been 2-Way radio since the start of the company. We have integrated with many network configurations from the major vendors, and we are always looking for more. We support Tait, Motorola and Kenwood, right out of the box. The trick with 2-Way radio is to manage the various data channel idiosyncrasies. We do that the best! TALLYMATICS tracks GPS equipped LMR/DMR/P25 connected radios, and when the radios don't have built in GPS, we can attach our high-performance Smart Antennas to the radio to supply multi-constellation Global Navigation Satellite System geo-points, digital inputs and even a smart antenna with built-in Untethered Dead Reckoning inertial sensors.
---
Cellular
Data channels on radio networks are not always available for AVL, and when they are, they are usually very bandwidth constrained. They are also private networks, and typically don't have the ubiquitous coverage of cellular. Consequently cellular networks have become very important for AVL applications. TALLYMATICS takes full advantage of the bandwidth transport characteristics of cellular while respecting the need to keep bandwidth usage lower for the sake of lower service charges with the Sprite TW400 LTE-M IoT tracker. The TW400 uses the lower bandwidth oriented LTE-M network, and offers a full load of external interfaces such as OBD port, I/O, 1-Wire MicroLAN and soon Bluetooth for full flexible functionality.
Push To Talk over Cellular (PoC)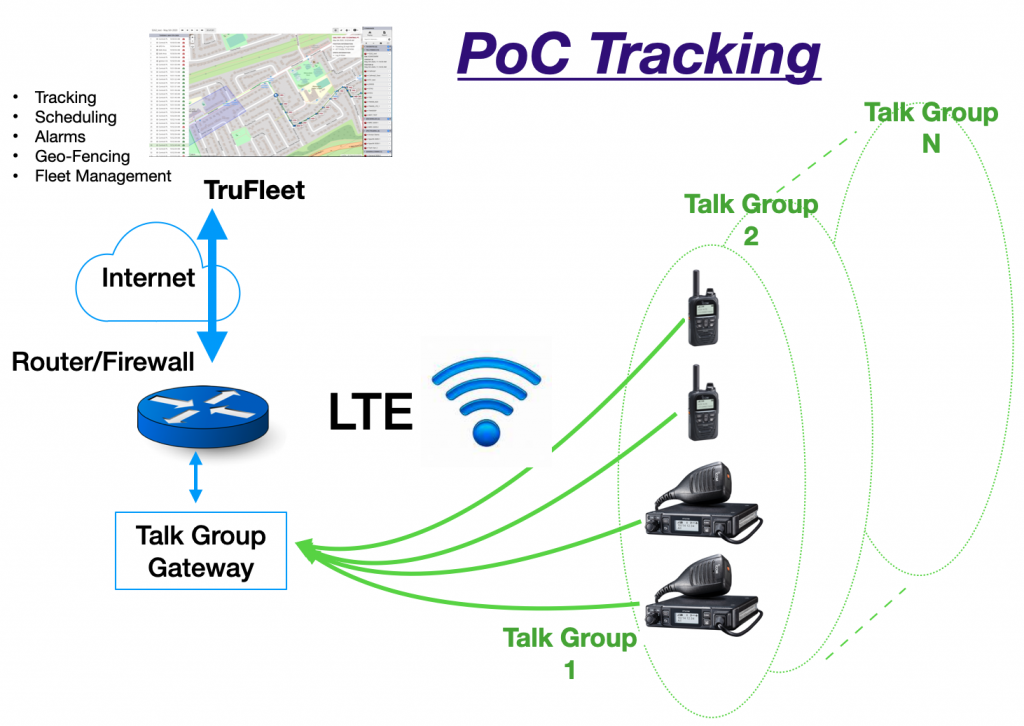 Push To Talk, a communication methodology born out of technical necessity, happens to be an excellent paradigm for communication among groups of mobile workers. Subsequently, there are now many solutions for Push To Talk overlays over Cellular networks (PoC). Each vendor has a different flavour, typically accessible via a gateway of some sort, with traditional radio vendors creating offerings that look very much like traditional mobile and handheld radios. TALLYMATICS is supporting this exciting new class of products under the TruFleet AVL umbrella.