---
2-Way Radio Networks AND Cellular

2-Way Radio Dealers – Don't worry, we've got you covered!
As a 2-Way Radio Dealer, the majority of your business is based on mobile applications. Fleet Management and tracking is a fundamental aspect of your customers' business, therefore a key focus for YOU.
Explore further for more details about TALLYMATICS' cellular solutions and the ways in which you can Become a Certified TALLYMATICS Dealer.
For 10 years, TALLYMATICS has worked with you to offer Fleet products tailored to the Land Mobile Radio (LMR) market. But the world is changing, with cellular networking becoming increasingly competitive in your traditional market.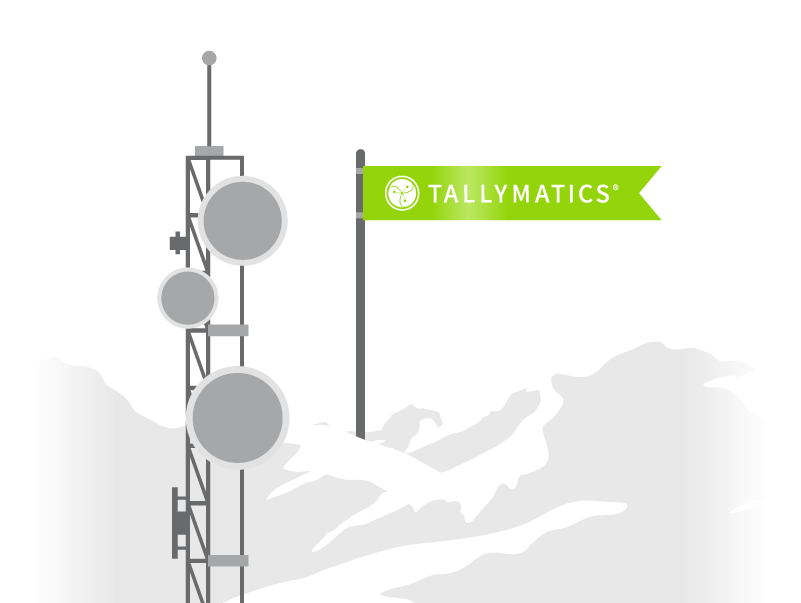 2-WAY RADIO – WE GREW UP THERE
2-Way Radio data is a tough environment, but TALLYMATICS grew up there. It's where we developed our patented Contrails compression algorithm that delivers 12x the geo-points over equivalent bandwidth to other solutions, without compression. TALLYMATICS knows how to deliver more resolution with less bandwidth … that means better value for LESS COST.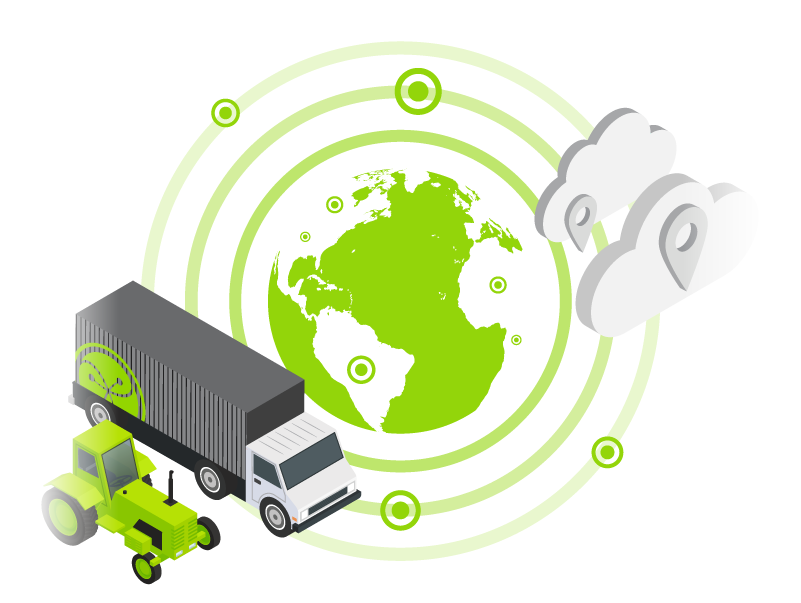 THE BEST TRACKING / FLEET MANAGEMENT
The 2-Way Radio market is where we created our world-class tracking application – TruFleet – which can be cloud-based or local server based, and can be managed by 2-Way network operators directly on behalf of your customers, providing a valuable revenue stream for you.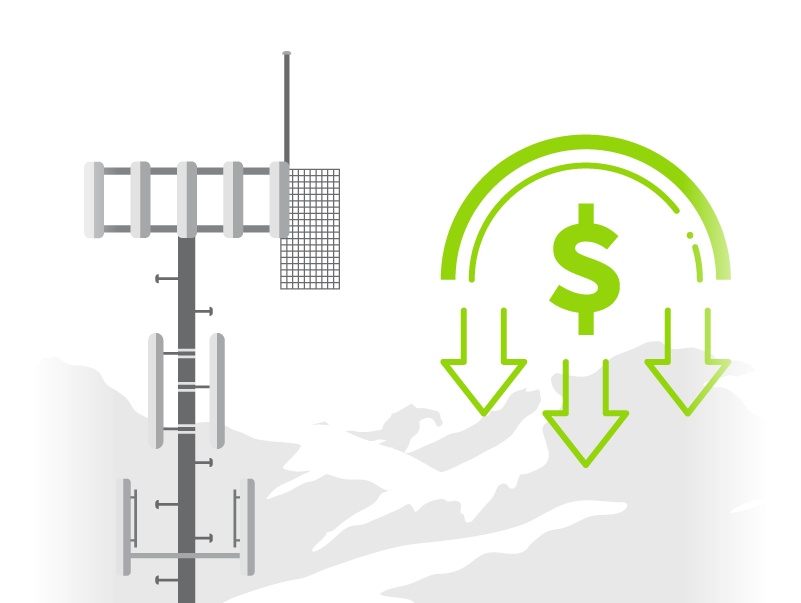 DISRUPTION MEANS OPPORTUNITY TOO
But the market is getting tougher, with cellular solutions becoming much less expensive and becoming a big disruption to the 2-Way Radio business. LMR faces intense pressure from cellular solutions. In the area of Fleet Management, TALLYMATICS opens the way to participating in cellular-based opportunities, and simultaneously leveraging your LMR assets.
---
The Dealer Advantage
With our new LMR friendly cellular solutions, we enable you to meet the challenge – and WIN!
EXPLORE THE MANY BENEFITS EXTENDED TO BOTH YOU AND YOUR CUSTOMERS
You Can Take Advantage of These

Key

Differentiators (click the > on the right of each point to compare customer/dealer benefits):
For a four minute video introduction to TALLYMATICS Unified LMR/Cellular platform: TALLYMATICS LMR Platform Dealer Intro. As well, we have a deeper nine minute video presentation going into more detail on the differentiating benefits for dealers: TALLYMATICS Dealer Platform Benefits
Explore further below for more details about TALLYMATICS' cellular solutions and the ways in which you can Become a Certified TALLYMATICS Dealer.
---
You Need a New Edge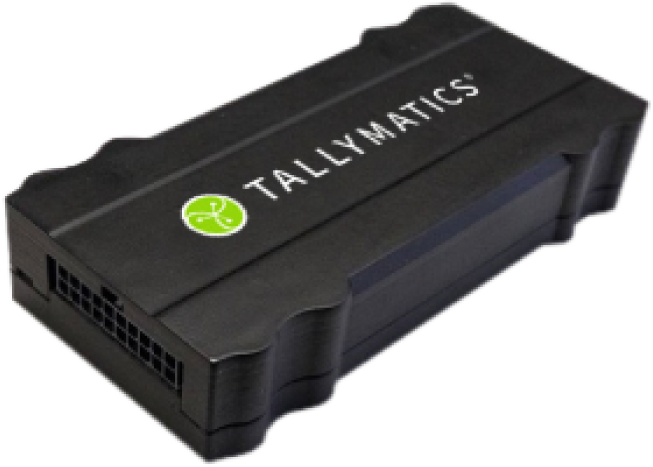 INTRODUCING TALLYMATICS SPRITETM TW400
Cellular or 2-Way Radio? You Can Offer

Both

!
TALLYMATICS' new Sprite TW400 Tracker gives you the opportunity to offer a new, rich tracking device with the latest features over

, with easy device management via the cloud-based TALLYMANAGER management portal. But you won't lose your 2-Way Radio base. The Sprite TW2XX family continues to serve your 2-Way Radio tracking needs! Now you have the tools to compete and win on any fleet, by offering the best of both worlds, according to the customer's needs. You can even have a mixed fleet, all reporting into TruFleet!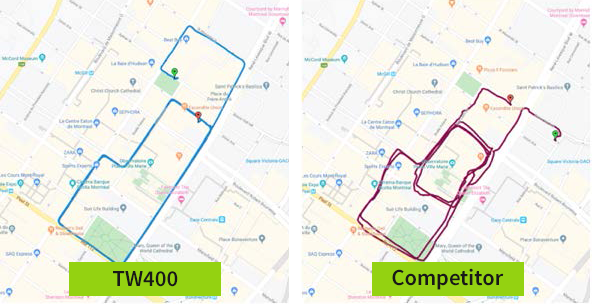 BETTER TRACKING RESOLUTION VIA CONTRAILS
Deriving from TALLYMATICS' strong LMR heritage, the Sprite™ TW400 incorporates patented CONTRAILS geo-data compression, which allows the TW400 to report 12 times the geo-points over equivalent bandwidth than other cellular solutions provide. That means you provide better resolution at more than competitive pricing. That's very important, as your customers need better resolution to ensure that they have ALL the information they need to meet "Proof of Service" requirements. NO GAPS.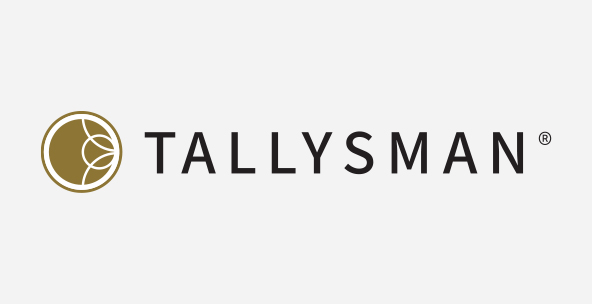 BETTER ACCURACY WITH TALLYSMAN MULTI-CONSTELLATION GNSS ANTENNA
But is not just about more data. TW400 has built in a Multi-Constellation GNSS Antenna from our parent company Tallysman Inc. Tallysman makes the finest antennae in the market, and it utilizes the GPS, GLOSNASS and Galileo satellite constellations for superior accuracy and multi-path performance.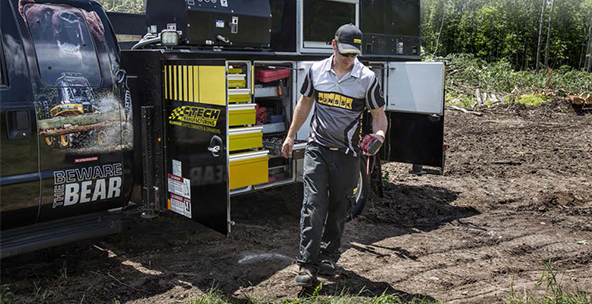 EASY INSTALLATION
Several factors increase installation complexity and cost:
Requiring external antennae for GNSS or wireless communications
Getting power (and vehicle information)
Both of these physical requirements can be time consuming and costly.
No External Antennae. The TW400 alleviates the problem of requiring exterior antennae in the vast majority of cases by incorporating a superior internal TALLYMSMAN GNSS antenna and leveraging our wireless expertise to design a superior

internal transmission capability.
No Splicing. TW400 can be plugged right into the OBD port, eliminating costly and tricky splicing into the vehicle's cable harness. These factors all combine to make TW400's installation often "Plug & Play".
We Make Cellular Easy
EASY DEPLOYMENT AND MANAGEMENT VIA TALLYMANAGER
Ever have a good experience activating a cellular phone? Cellular telematics devices haven't been much different. We've worked hard to change that. Frankly, we make activation/deactivation and configuration of TW400 devices "a snap" through our TALLYMANAGER cloud-based portal. It's "one-stop shopping", including the cellular service activation/deactivation, configuration, diagnostics, over the air updates and notifications. It's also provides 3rd Party applications with an API for easily exporting data to Customer back office applications.
You Know Your Customer. We Know How to Help You.
EXTEND BEYOND BASIC TRACKING VIA BUILT-IN I/O, CANBUS, RS-232, BLUETOOTH AND EVENTS
As a 2-Way Radio dealer, you have been working with your customers a long time, and you know what they need. You can give them the best service and products vs. your competition, and we'll help you tailor a solution that's just right for them, starting with our "out of the box", "beyond tracking" features on the TW400, such as Emergency Alert. That's just the start. Modular firmware and software design + BUILT-IN resources = Internet Of Things (IOT) flexibility.
You can help your customer tailor "beyond tracking" features important to their business need by utilizing BUILT-IN technologies that are included in the standard offering of the TW400, TALLYMANAGER and TruFleet. These technologies are: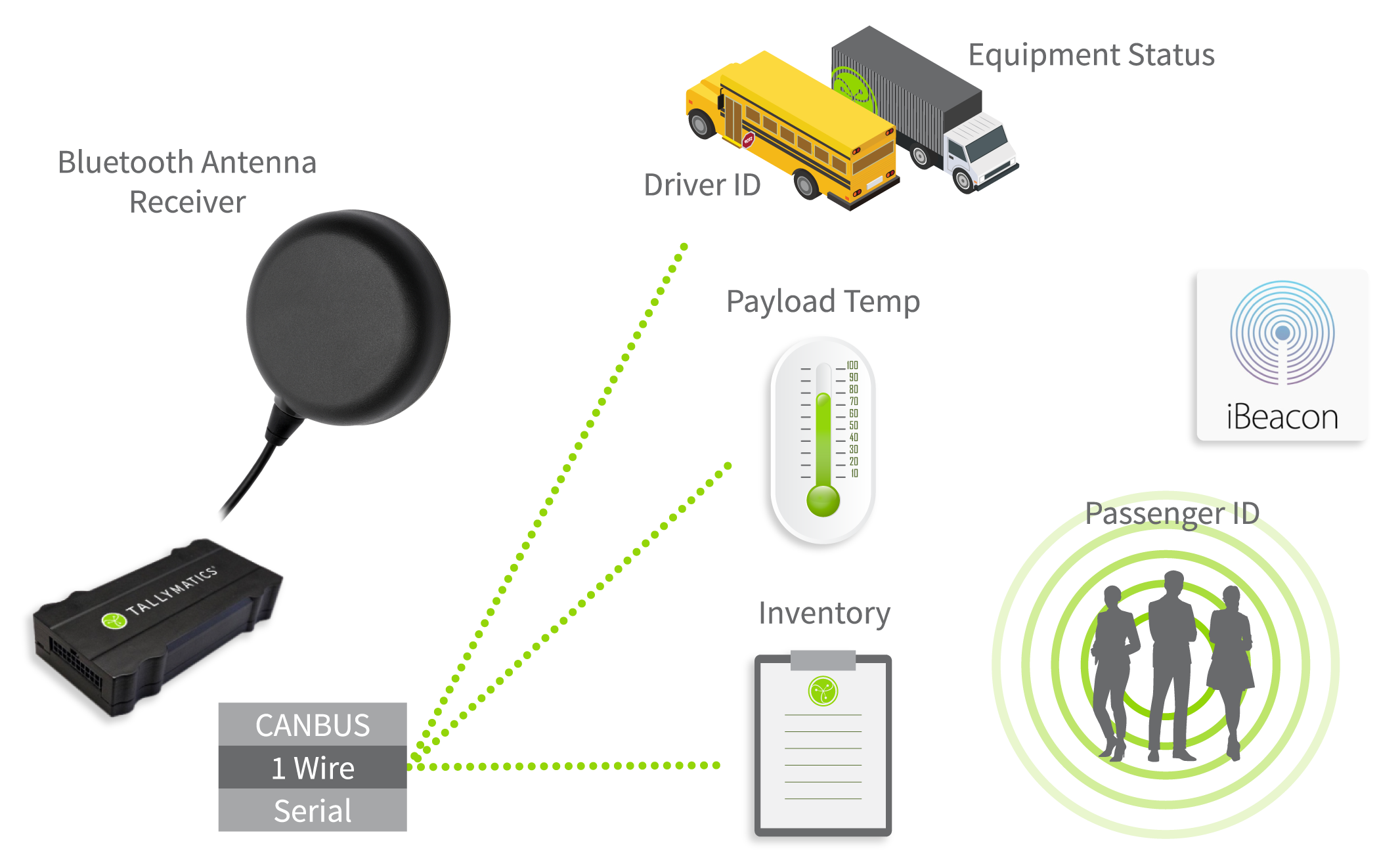 Input/Output: The TW400 has, BUILT-IN, 4 digital Inputs (no daisy-chained external modules!) which can be connected directly to vehicle equipment to determine status such as Plow-Up/Down, Power Take Off On/OFF, School bus door open/closed etc., and 4 digital outputs that can be used to drive actions on the vehicle (such as sound an alarm). There is also 1 analog input that can be used for things like ambient light sensors or sensing a voltage.
Communications Buses: Many vehicles are fitted with higher end equipment such as material spreaders. TW400 has built in CANBUS, RS-232 bus and 1-Wire BUS to communicate with these "smart" payloads. You can even attach an inexpensive external roof-mount (or in-cab) BlueTooth transceiver antenna for extending range for applications such as "Man Down" or "Lone Worker" .
EVENT Register: The TW400 has an internal EVENT Register which tracks EVENTS, the software defined aggregate inputs from TW400 built-in facilities such as OBD, Accelerometer, I/O, Serial Buses, and GNSS. These EVENTS are enabled or disabled in the TALLYMANAGER on a per device basis. TALLYMATICS is building a library of macro EVENT scenarios, such as Emergency Alert, that can be deployed "out of the box". "Triggered" EVENTS are presented to the API for 3rd Party Applications and TruFleet to notify fleet management of conditions "beyond tracking" that merit attention. This will extent to use cases like Man Down and Lone-Worker. If you have a requirement and its not yet available, we will prioritize developing it based on business-case logic.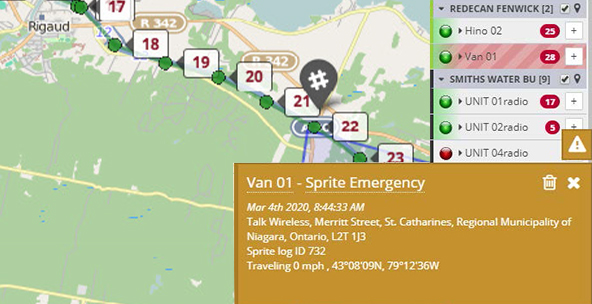 RAPID FEATURE TURNAROUND
Our modular design allows us to develop new macro-EVENT features rapidly. For example, we implemented Emergency Alert application in 2 weeks. Now it's a standard part of the product EVENT library. How does it work? The driver presses a button, and an alarm is indicated in TruFleet and emails sent to designated recipients. Only authorized personnel can clear it. It is also available as part of the RESTful API to 3rd party applications.
You Did the Work. You Enjoy the Benefits.
As a dealer partner, you are fully engaged in the process, partnering with your customer and tailoring the product with TALLYMATICS that results in Beyond Tracking value. You deserve to participate in the rewards through the life span of the service. TALLYMATICS' offer is structured to insure that our dealers have the potential for RECURRING REVENUE, whether we host the TruFleet cloud-based server, or you do, co-located with your base-radio. We sell you the competitively priced monthly service based on cellular data plan, TALLYMANAGER Device Management and TruFleet AVL platform, and you margin it with your customers
Contact us now to Become a Certified TALLYMATICS Dealer and step into the next phase of customer-centric telematics.
BECOME A CERTIFIED TALLYMATICS DEALER
Don't miss this opportunity to connect with TALLYMATICS.
We have the solutions that will help you address your customers' cellular and telematics needs.
By joining our Certified TALLYMATICS Dealer Program, you will get access to the Dealer Portal where we will be making the following materials available to you:
Customer Presentations
Sales Training Scheduling
TruFleet Training & Demo Site Access
Brochures & Handouts
Datasheets & Manuals
Dealer Pricing
Support Contacts & Escalation Information
Official Certification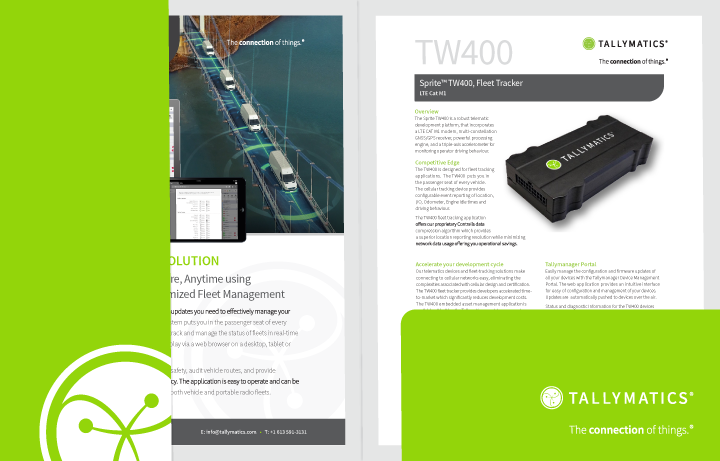 ---

Register to Become a Certified TALLYMATICS Dealer